Hand-Dyed D-Core Thread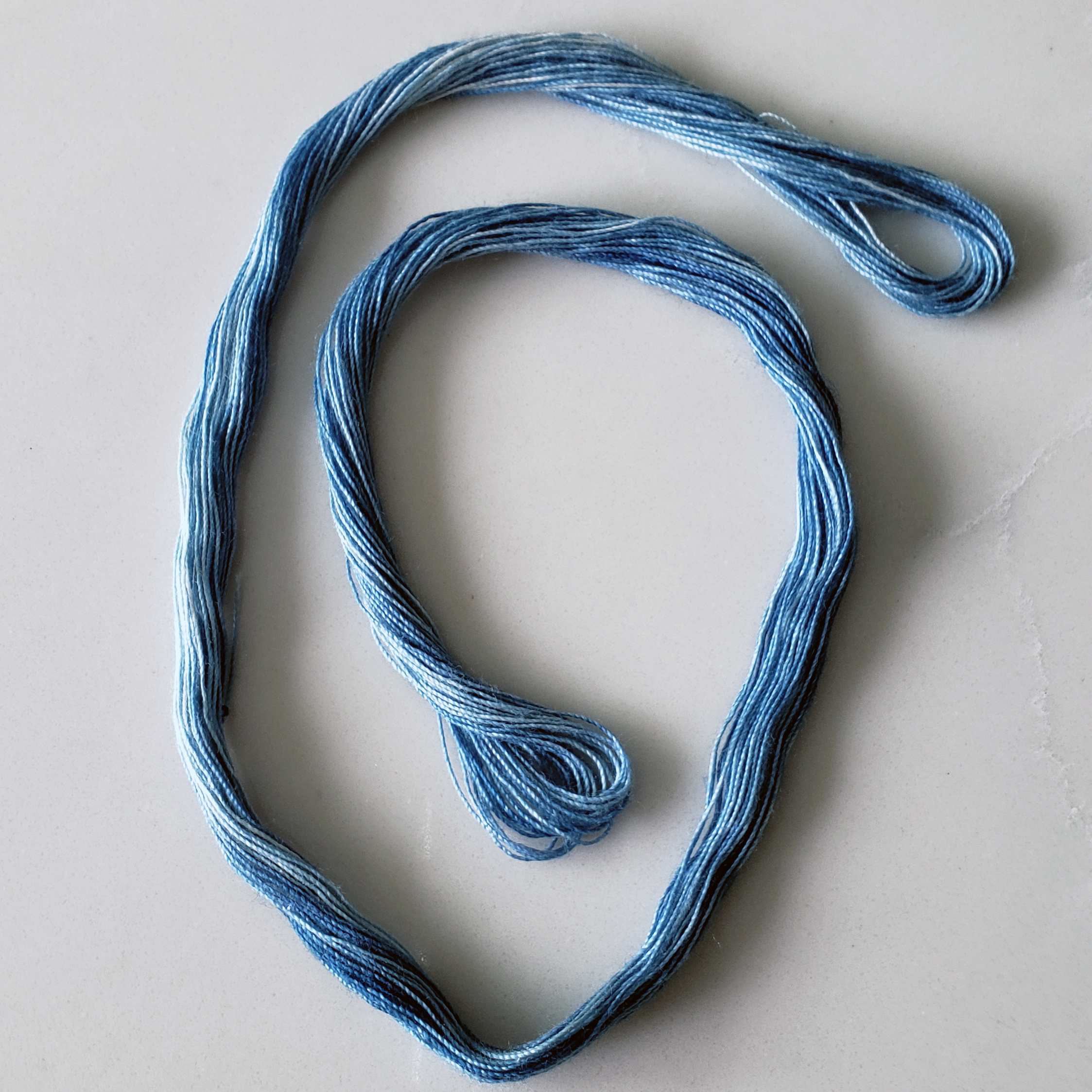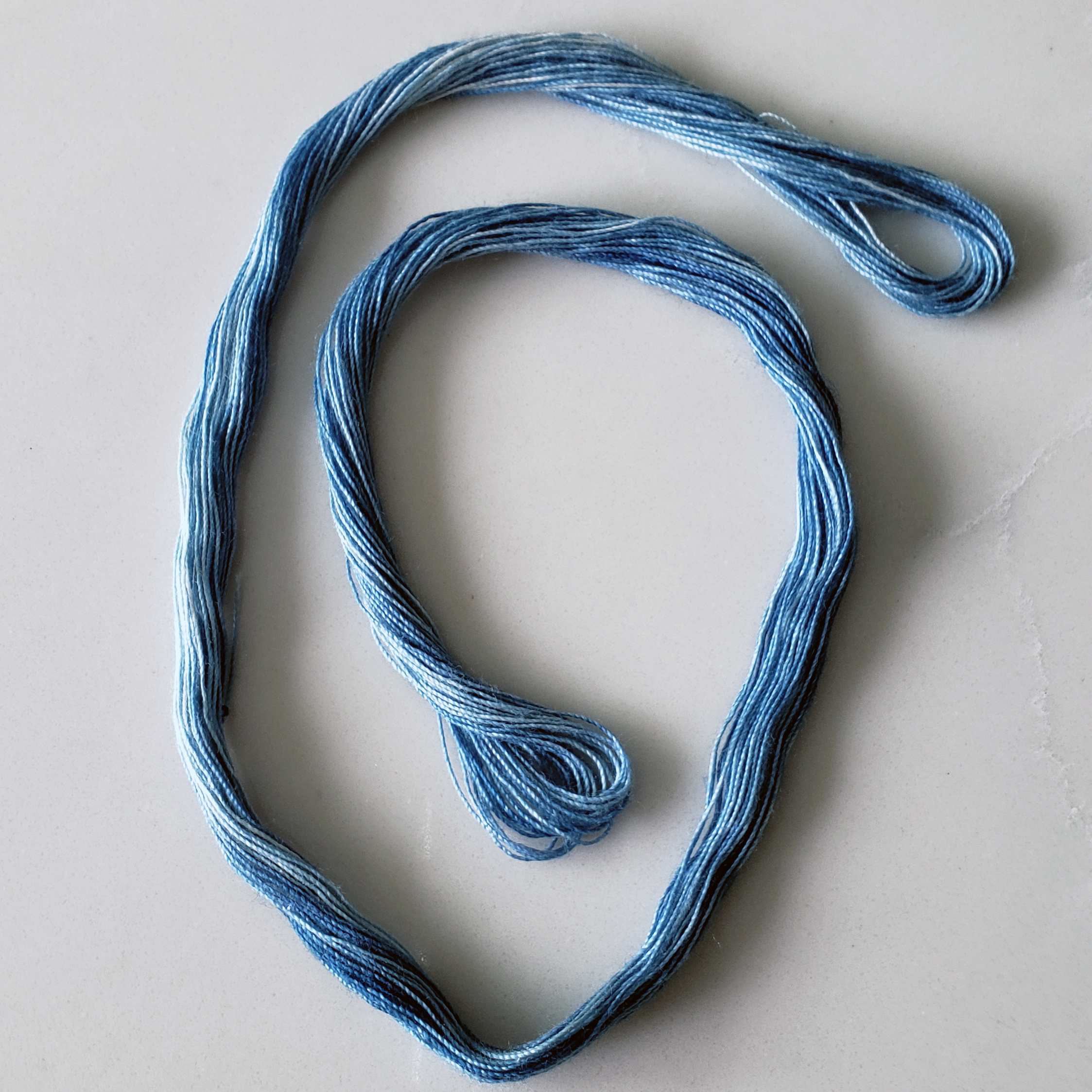 Hand-Dyed D-Core Thread
Naturally dyed D-Core 105, heavyweight thread is designed for decorative hand-stitching. It's used in industry for machine sewing given it's superior quality and high performance. After dyeing it has a mottled appearance with little sparkles of white that show through. It's strong enough to mend your jeans, but fine enough to stitch onto light weight sweaters as pictured.
I discovered it after using it to tie off my Arashi Shibori (pole-wrap) dye projects. I tried it because it was strong, but then noticed the beautiful, naturally occurring color variations created by the dye process. I shared it with my students in mending and stitching classes and have started putting it up in skeins to share.
14 yard skein
Colors vary according to the dipping process. No two will every be exactly alike, sometimes they're dark, sometimes they're light, but they always work well together.
D-Core® is a premium core spun sewing thread manufactured with a continuous filament polyester core and cotton staple wrap. D-Core® allows for the use of smaller thread sizes to minimize puckering or needle cutting. The thread construction provides for a higher strength sewing thread over staple spun products. The cotton wrap delivers superior needle heat resistance, excellent sewability, and overall greater seam integrity. Heavily utilized as an all-around industrial apparel thread, D-Core® is regularly used in the sewing of denim, uniforms, coveralls, coats and jackets, kids wear, caps and hats, casual bottoms and pants, dresses and skirts.